Jamie Wei Huang is a contemporary luxury womenswear label, presenting a story of slightly casual sport luxury and careful juxtaposition of fabrication with refined details.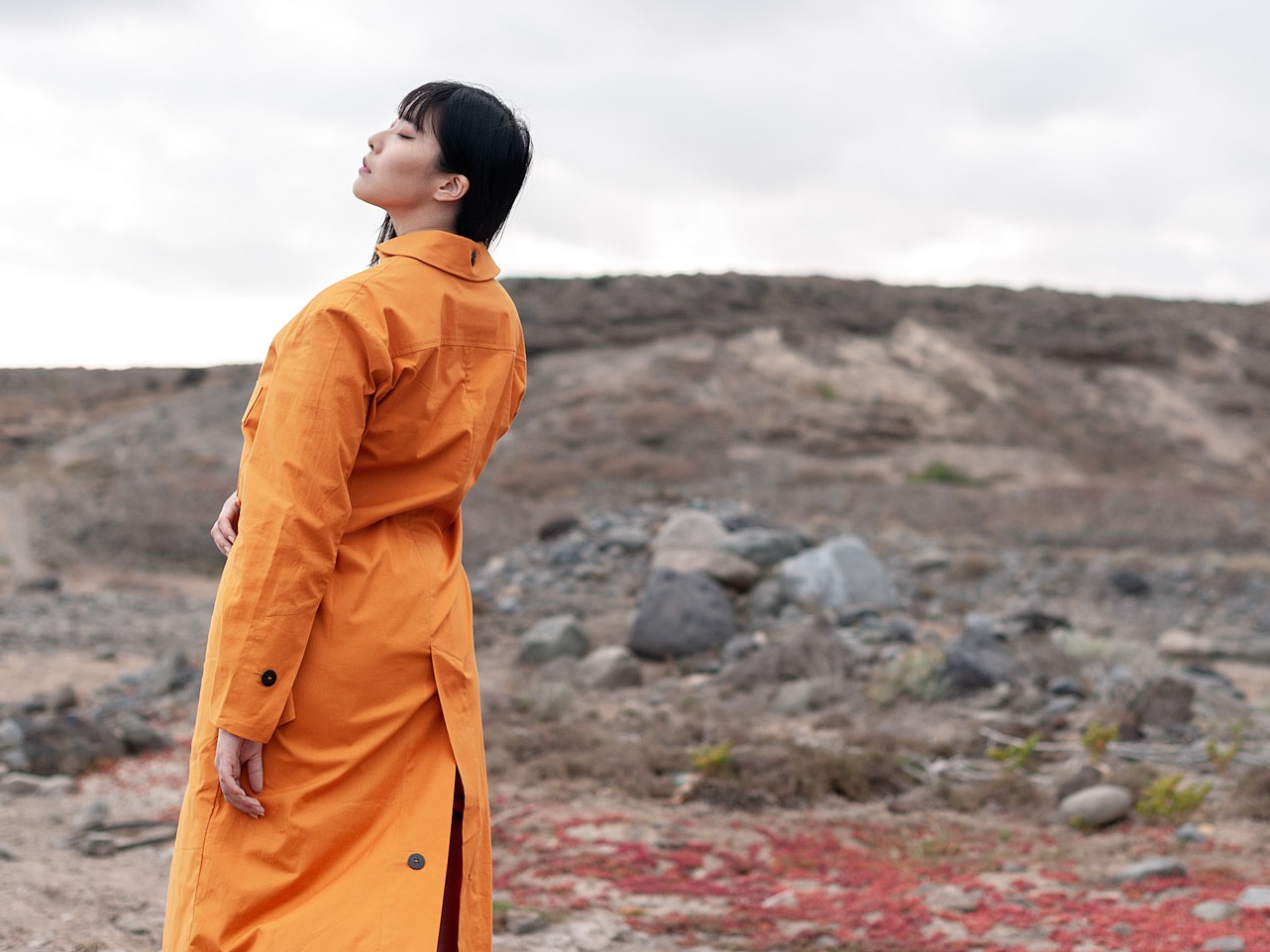 Phoebe English is entirely made in England and pieces are created with close attention to detail and quality, rejecting mass made or 'fast' fashion. A bedrock sense of producer responsibility and sustainability underlies all decisions from design to business.
Savia de Oro produces limited collections of Lingerie, Accessories, Athleisure and Resort wear, characterized by being very comfortable and versatile. Natural fabrics of the highest quality, dyed by hand with plants to achieve unique colors with medicinal properties.
A collaboration between Ana Juarez the Tenerife Designer and Me Faldas Tu, the latter a unqiue label that is all about the versatility of a multisize piece, slow fashion, and inclusivity.
Santi Carballo, designer and master craftsman, he founded his own label in Las Palmas of Gran Canaria in 2000. He established his own independent workshop of handcrafted leather accessories in 1998.
Wilfried Pletzinger design's unique gender neutral pieces by upcycling vintage or 2nd-hand sportswear, bringing the quality and integrity of the fabrics to life in a new form.
Whiting & Davis, the world's leading mesh handbag manufacturer, offers beautiful high quality purses, evening clutches, shoulder bags and crossbody bags.
Locaplaya is not only a fashion brand, it´s a lifestyle. It's an amusing color blast, original and creative, we love to say that´s a way to live your life. An attitude filled with optimism, without fears or limits, an easy going design philosophy which plays, has fun, in a chameleon-like, dreamy and coquettish style.
Alessandro Enrique's designs are full of sense of humour, mixed and matched perfectly with the flawless handmade work made in Tuscany…everything is enriched with family memories and future projections.
Cambiami combines the modernity and innovation of technology with extraordinary craft skills: all .bijouets jewelry and accessories, made of laser sintered polyamide, are in fact hand-finished and colored, creating unique pieces, revolutionized the world of jewelry and fashion accessories!
Fournder of Outsider design Noorin Khamisani believes "Ethical fashion should just look like fashion". Her garments exude a timeless quality where style and quality is as important as ethical sourcing and production.
With her inspired travel motifs, she imagined the nice fleet like a nice fleet of elegant accessories, destined for all lovers of the relaxation and the journey, designed and carefully tested to suit every use. Its quality also allows a optimal recycling in the approved Paprec centres in France.
Annie Chajin is a Latin American Designer combining different cultural experiences through her hand-made art and supporting local artesanos. Present moment in a colorful town named Masaya in Nicaragua.
Designed by Jo Li of Crazy Fashion label in Gdansk, Poland these almost square low sitting fit unisex neoprene caps have have extra special design details, like coloured adjustable silicone straps and credit card size pocket.